Hilton Guam Resort & Spa - Varo Duck Race
October 28, 2017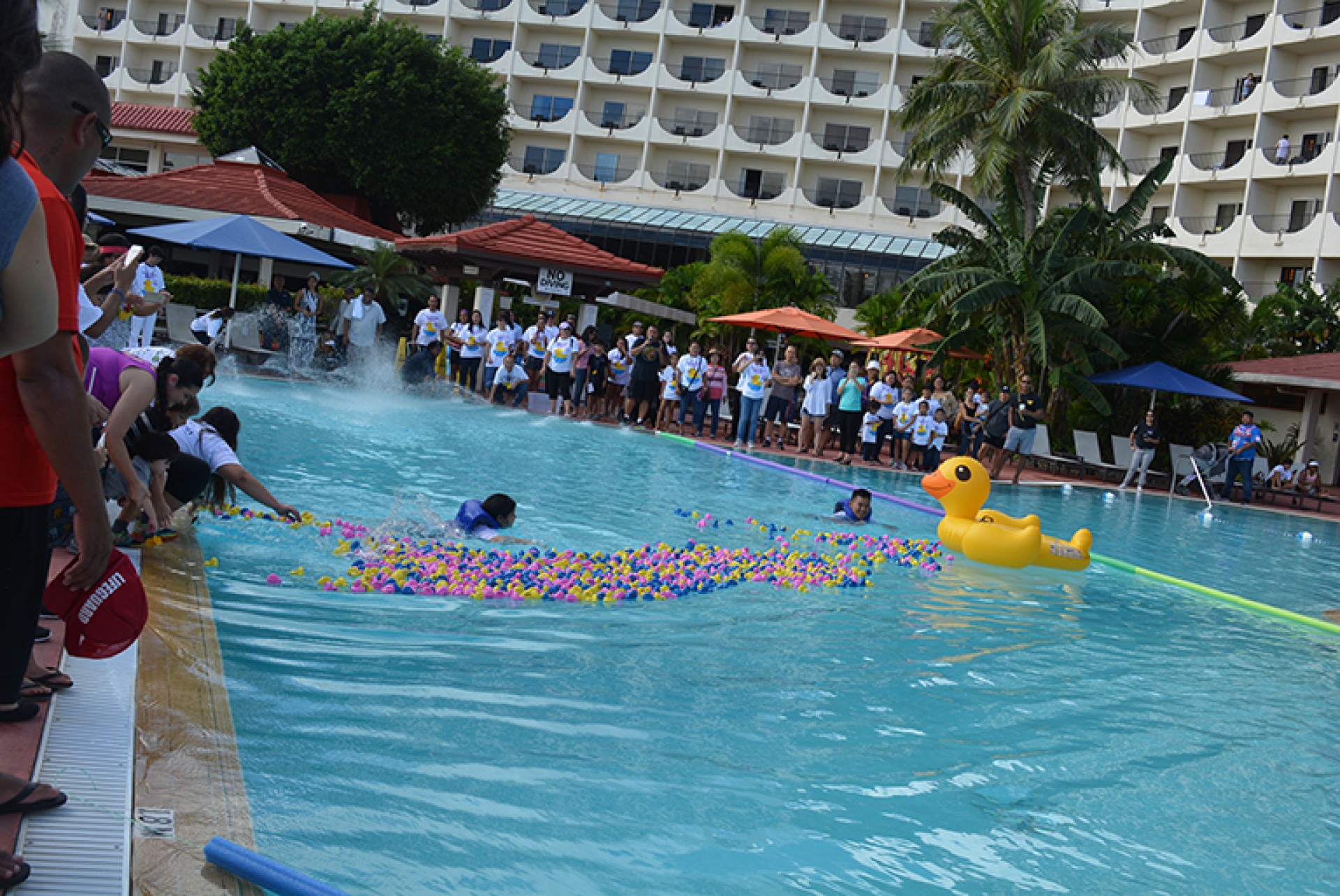 TUMON BAY, Guam – October 28, 2017 – VARO (Victim Advocates Reaching Out) and Hilton Guam Resort & Spa present the 2017 Duck Race for Charity at the Resopa Waterpark.
Participants were able to adopt a duck at Hilton's Caffe Cino or from a VARO representative for it's first ever race. The proceeds of the duck race went to VARO. The duck race is a family event which also featured a carnival and a duck costume contest at The Lanai.
Hilton is happy to assist VARO and continue their mission of providing services to victims of families of Domestic violence, sexual assault, abuse, violent crime, and tramatic events.
Media can access additional information about Hilton Guam Resort & Spa at news.hilton.com/guam.