Hilton Guam Resort & Spa Supports the 75th Anniversary of Marine Toys for Tots Program
December 22, 2022
TUMON BAY, GUAM, 22 December 2022 – In the effort to give back to those in need this holiday season, Hilton Guam Resort & Spa would like to thank our guests and team members, who generously donated to the Toys for Tots foundation. The Marine Toys for Tots Foundation is a "not-for-profit public charity which was created at the behest of the U.S. Marine Corps in 1991". The mission and goal of the program is to collect new and unwrapped toys and deliver them to less fortunate children to bring hope and joy during the Christmas season. The donated toys were collected by representatives from U.S. Marine Corps Reserve on December 9, 2022.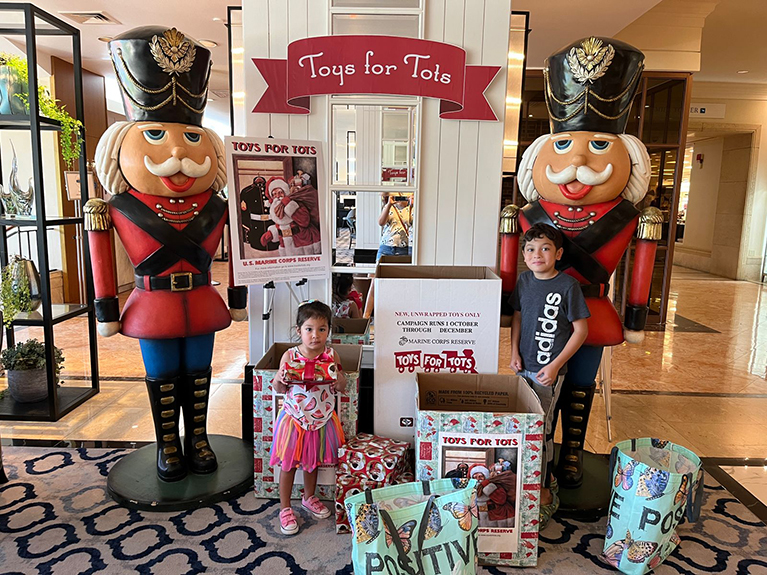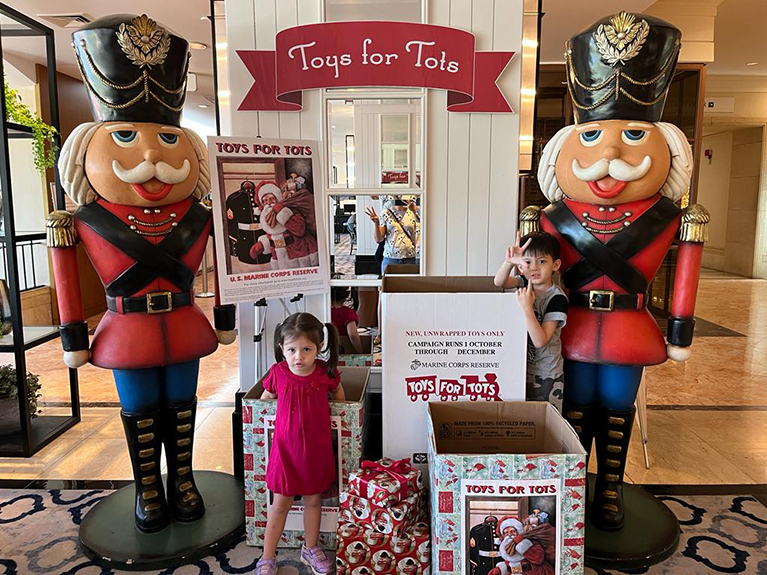 Some of the toys were donated by Hilton Guam Resort & Spa patrons. On left photo, Ms. Carleen Delgado's children and on right photo, Ms. Echo Man's children, Skylar and Terry.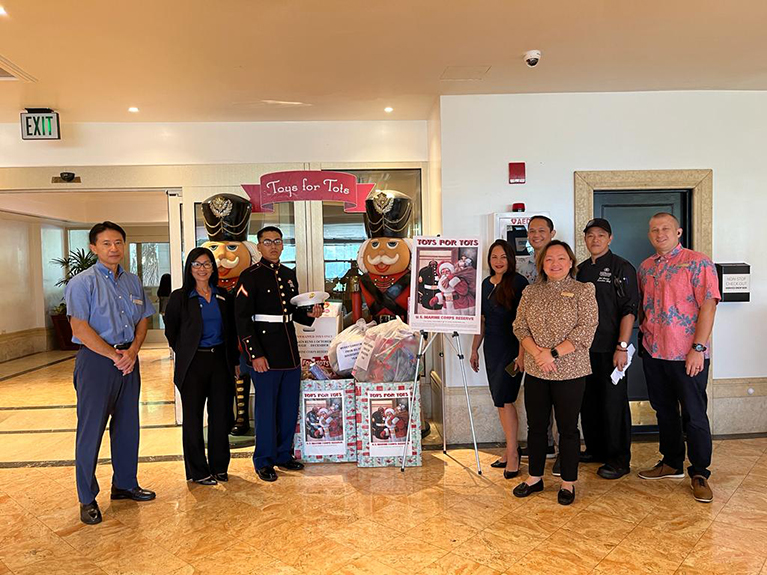 In photo: From left to right are: Hiroki Sugie (General Manager), Hope Hiura (Assistant HR Manager), U.S. Marine Corps Reserve representative, Sheila Baker (Commercial Director), Jeff Espiritu (Director of Guest Services), Donna Wong (Marketing Communications Manager), Joel Aranas (Executive Chef) and Andre Green (Front Office Manager).