The Hilton Guam Resort & Spa sits on the southernmost and most serene part of Tumon Bay. The hotel's three-building resort property hosts 646 room accommodations and suites. Consisting of the Main Tower, Premier Tower and The Tasi, the Hilton Guam Resort & Spa ensures that guests receive the best room accommodations to suit their needs.
Main Tower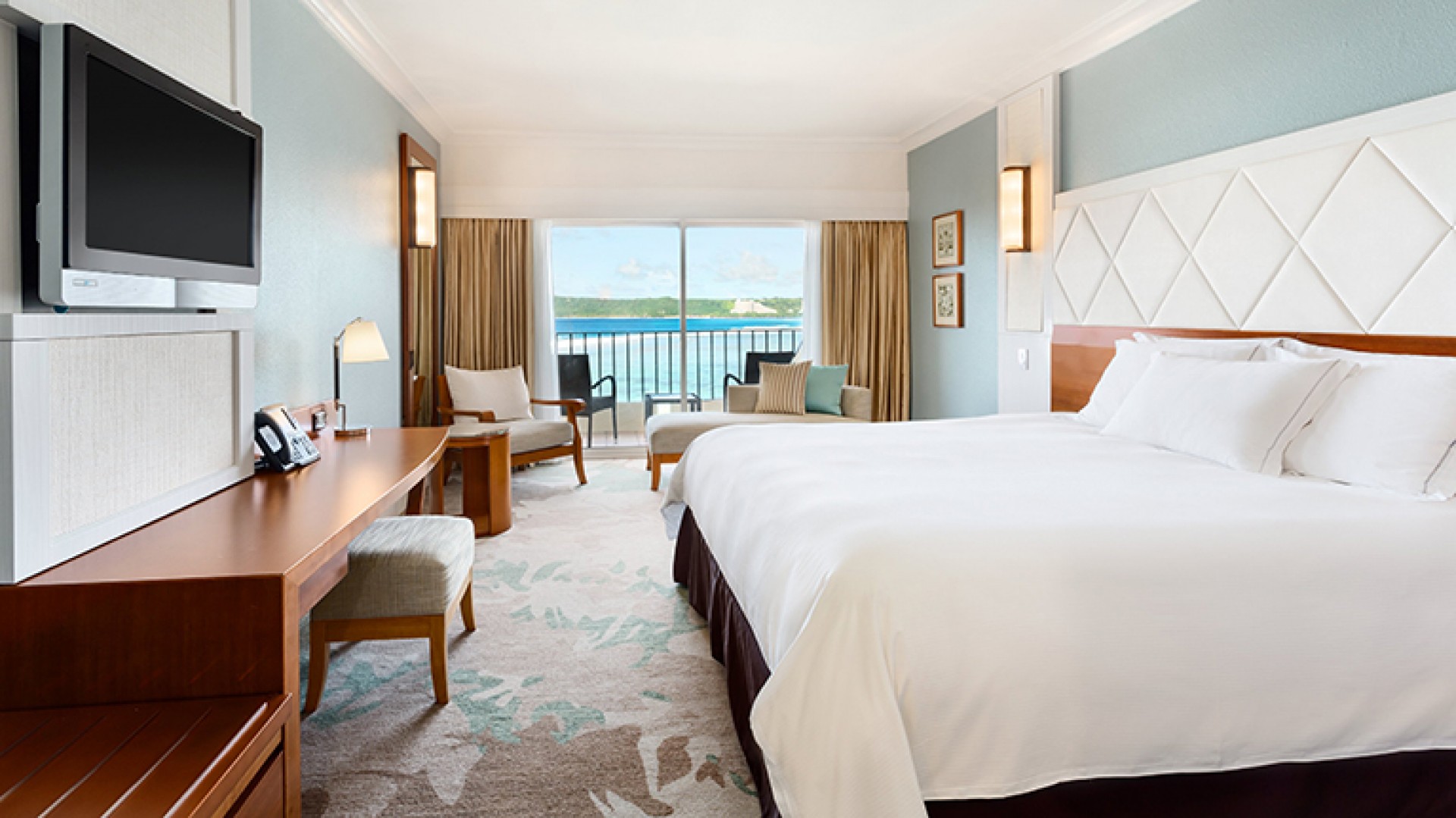 With over 300 rooms and suites within seven floors, the Main Tower guest rooms combine traditional flair with a contemporary design and relaxed feel. All of our Main Tower rooms offer breathtaking ocean views or colorful garden views from individual private balconies.
The Main Tower also offers Business Suites; these embody the "Work, Enjoy, Relax" balance that business travelers seek by creating the perfect workspace. The workspace includes a mini conference area, ergonomic desk and executive-style chair, high-speed Internet access, and a private phone line. When it's time to relax and refresh for the next day, Business Suite guests will feel at home with a Serenity mattress, flat-screen LCD television and upgraded bathroom amenities.
Premier Tower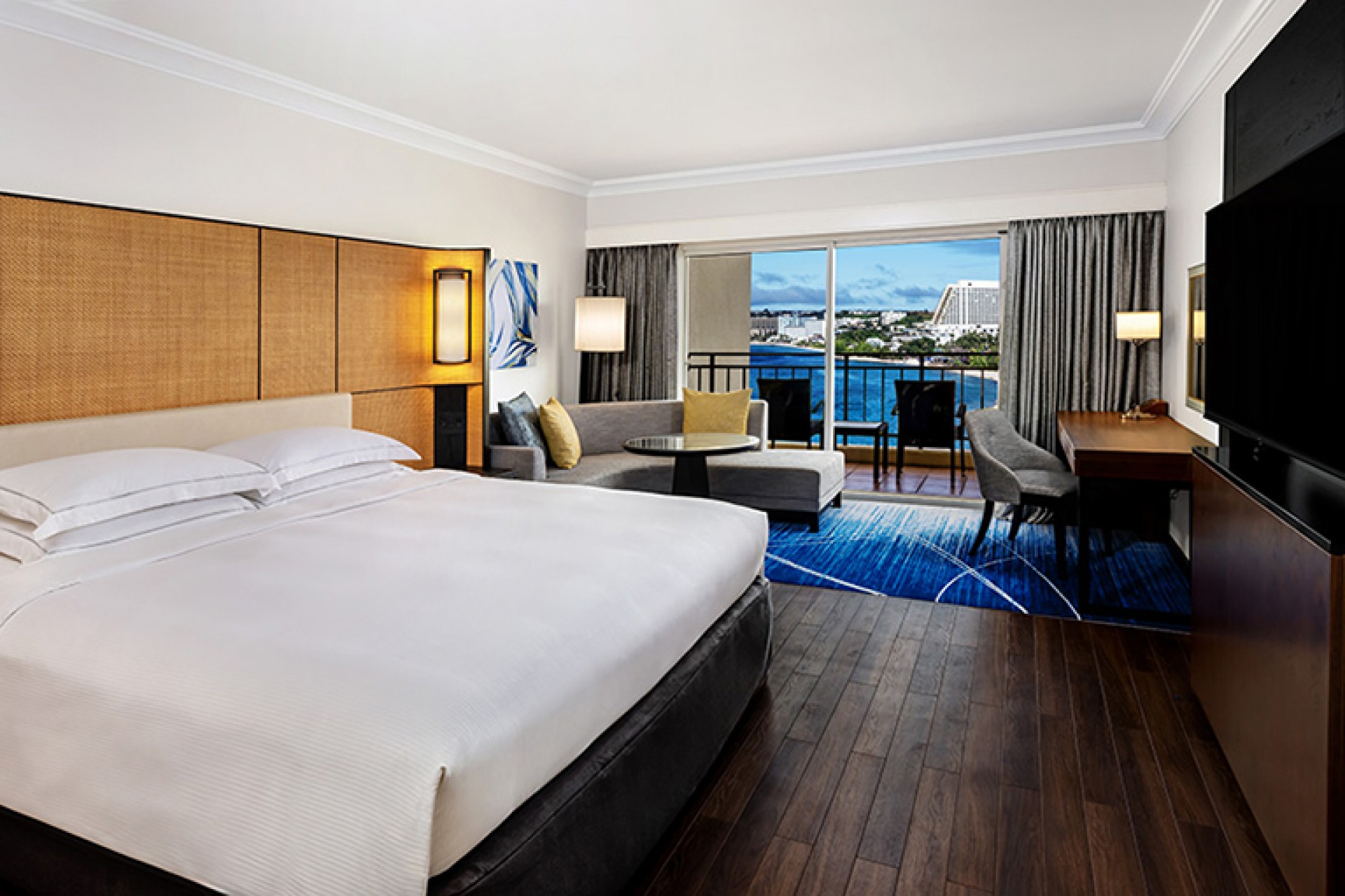 With 13 floors, the Premier Tower is Hilton Guam's tallest building. Over 200 breathtaking ocean view and garden view guest rooms and suites comprise the Premier Tower, which also features Executive Floor rooms, lounge, and boardroom.
The Hilton Guam Executive floors offer an atmosphere that's both relaxed and refined for business travelers. Executive floor guests enjoy high-speed Internet access, premium amenities and full use of the Executive Lounge and Boardroom for meetings. Executive Floor guests enjoy 32-inch flat screen LCD televisions, work desk and office chair, ocean view rooms and complimentary daily breakfast and nightly cocktails in the Executive Floor Lounge.
The Tasi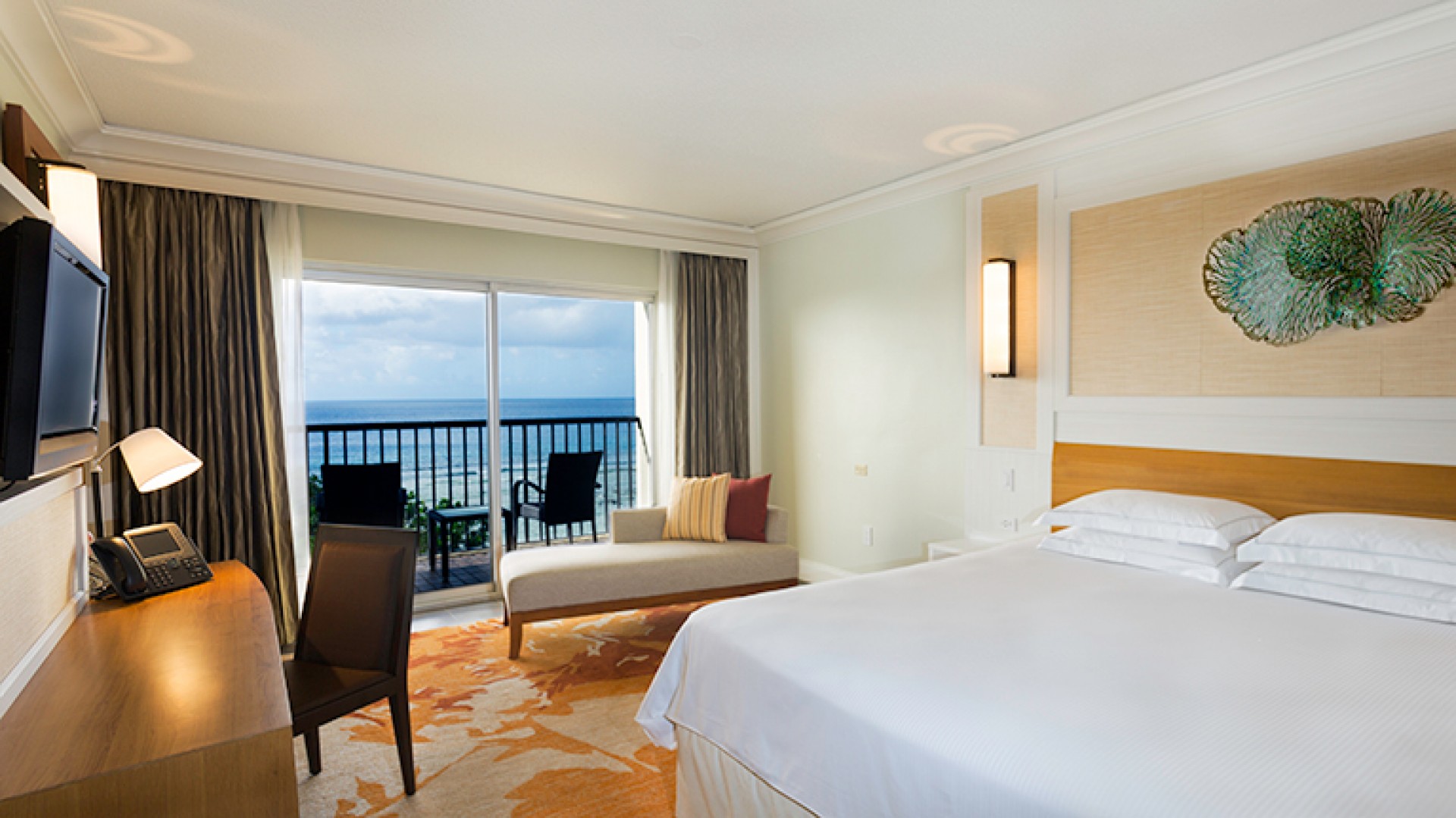 The award-winning Tasi continues to gain notoriety for its first-class level of service and generous benefits reserved only for Tasi guests.
All 95 guest rooms and suites include beautiful ocean views and come equipped with flat screen televisions and VIP amenities.
Click for more Information