A New Brunch Experience at Roy's Restaurant
November 3, 2022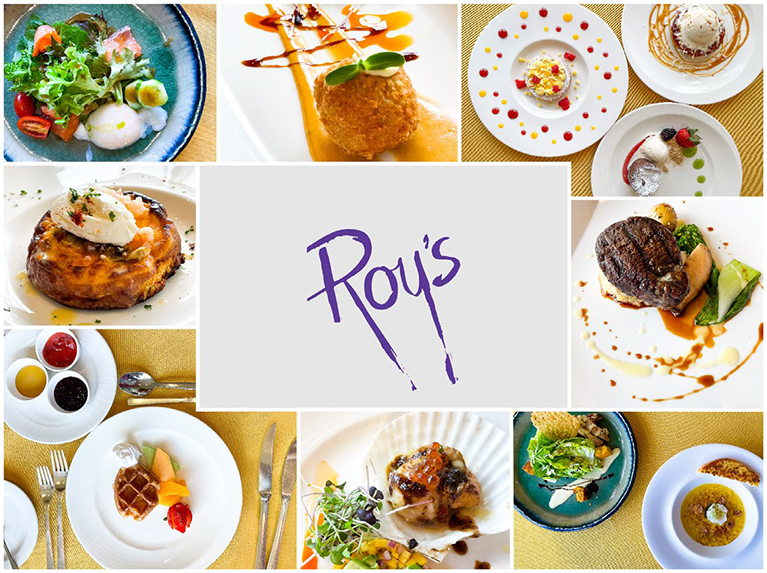 TUMON BAY, GUAM, 3 November 2022 – Hilton Guam Resort & Spa is delighted to announce the lavish weekend brunch offerings at Roy's Restaurant! Starting November 5th, savor the inspired cuisine of classic European techniques with bold and adventurous premium flavors from Asia Pacific. Our chefs at Roy's are passionate about creating new and exciting menus designed to be shared to celebrate the pleasure of bringing people together. Indulge yourself in Roy's weekend brunch set menu which includes an assortment breakfast selection, appetizers, soup or salad, entrées and desserts. Roy's exceptional wine pairing package and deluxe cheese platter may also be enjoyed as add-ons to satisfy your taste buds.
The 5-course weekend brunch menu is priced at $65*; includes Roy's signature bread and Olive tapenade and beverage selection such as sparkling wine, Heineken beer, coffee, tea or iced tea. The wine pairing package is priced at $32* per person and deluxe cheese platter at $10* per person. Revel in Roy's Weekend Brunch every Saturday and Sunday 11 am - 2 pm. You may book your reservations online at OpenTable. To view Roy's Restaurant menus, click here.
For more information, please call 671-646-DINE(3463). To stay up-to-date and discover more of the special events and exciting promotions at Hilton Guam Resort & Spa, please connect with us on Facebook, Instagram and Twitter.
*Price subject to a 10% service charge. PHR Club and Military discounts applicable. Not able to combine with other promotions or discounts. Price may be subject to change without prior notice. Restrictions may apply.