Hilton Guam Resort & Spa Service Awards is a celebration of the hard work and dedication of our team members reaching milestones in their years of service with the company.
January 21, 2022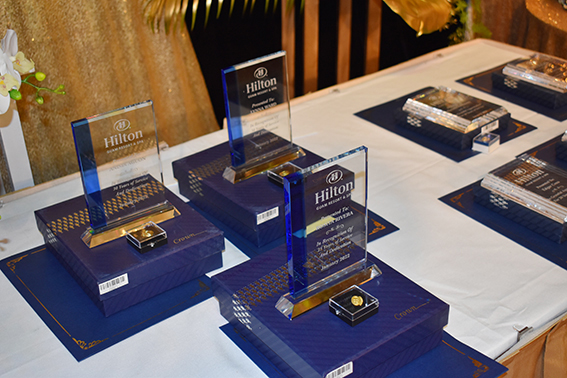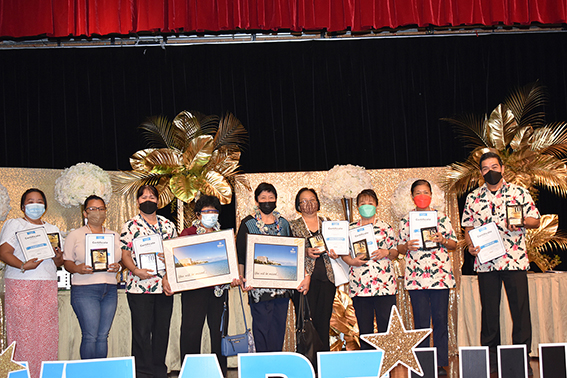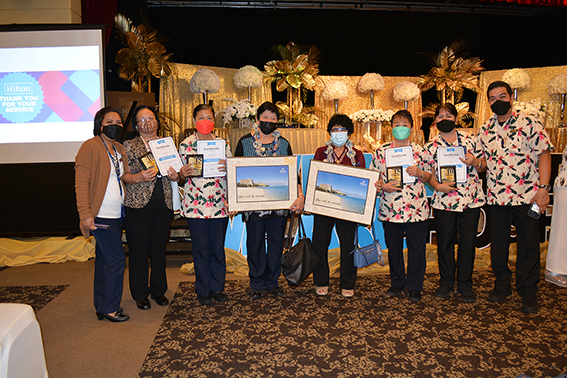 TUMON BAY, GUAM, 21 January 2022 - Hilton Guam Resort & Spa celebrated its Long Service Awards at the Micronesian Ballroom on January 20, 2022. Awards were given to team members who have been with Hilton Guam Resort & Spa for 5, 10, 15, 20, 25 and 30 years of service.
Service Award is an integral component of Hilton Guam Resort & Spa's team member recognition and support for both personal and professional goals. The recognition also acknowledges the desire of the company and team members to carry on the company values, which are Hospitality, Integrity, Leadership, Teamwork, Ownership, and Now.
Through the years, the talents and efforts of our team members have helped the company's success. Together, we take pride in all their accomplishments and commitment to excellence. Congratulations to all our awardees!