June Specials at Hilton Guam Resort & Spa
June 2, 2022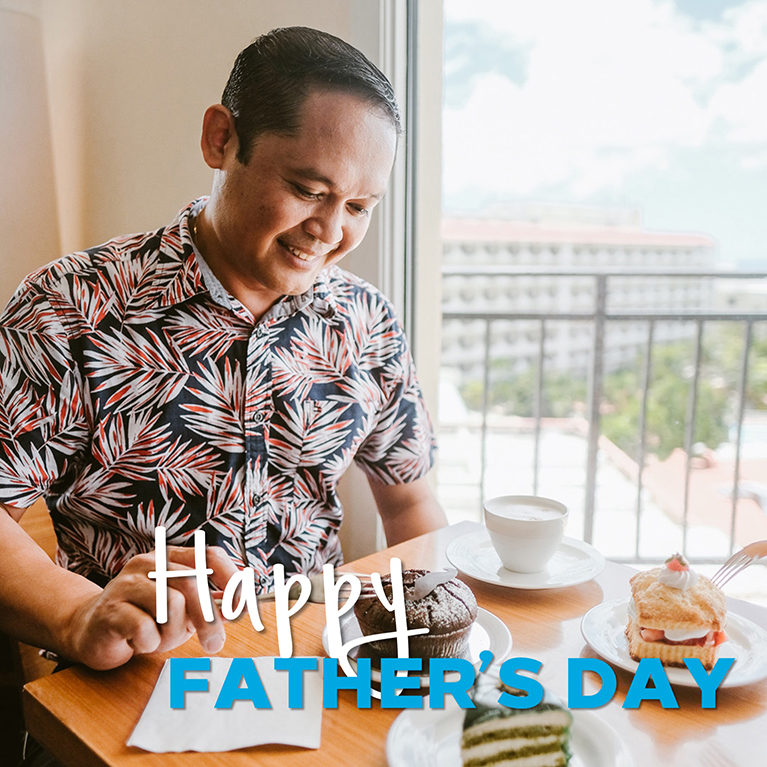 Surprise Dad to a scrumptious Father's Day Dinner at Roy's Restaurant, located at Hilton Guam Resort & Spa. The four-course dinner set menu features Trio of Roy's Starters: Baked Salmon Temaki Ikura, Original Blackened Ahi, Wood Smoked Szechuan Baby Back Ribs, Cream of Crab Soup, a selection of main entrées Fire-Grilled Dinanche Crusted Filet Mignon or Thermidor Style Tiger Prawns and end your meal with a delectable Kahlua Panna Cotta. The dinner menu set is priced at $50.00* per adult, subject to 10% service charge. Roy's Restaurant Father's Day Dinner is offered on June 18 (Saturday) 5:30 pm – 10:00 pm and on June 19 (Sunday) 5:30 pm – 9:00 pm. Call 671-646-DINE (3463) or book your table online https://bit.ly/RoysHiltonGuam.
Caffe Cino offers yummy gourmet desserts for the month of June such as Banana Caramel Cake ($5.00 per slice and $30.00 for 6 in. square), Green Tea Passion Fruit Mousse Cake ($5.00 per slice and $30.00 for 6 in. round), Stout Chocolate Cake ($4.50), Calamansi Meringue Tart ($5.00), and Traditional Strawberry Shortcake ($4.50). Desserts are available on June 7 – 30. You may call Caffe Cino directly at 671-646-1820, ext. 5355 to place your order.
*Price is subject to a 10% service charge. PHR Club and Military discounts are applicable. Not able to combine with other promotions or discounts. Price may be subject to change without prior notice. Restrictions may apply.