Pastries in Paradise
May 11, 2017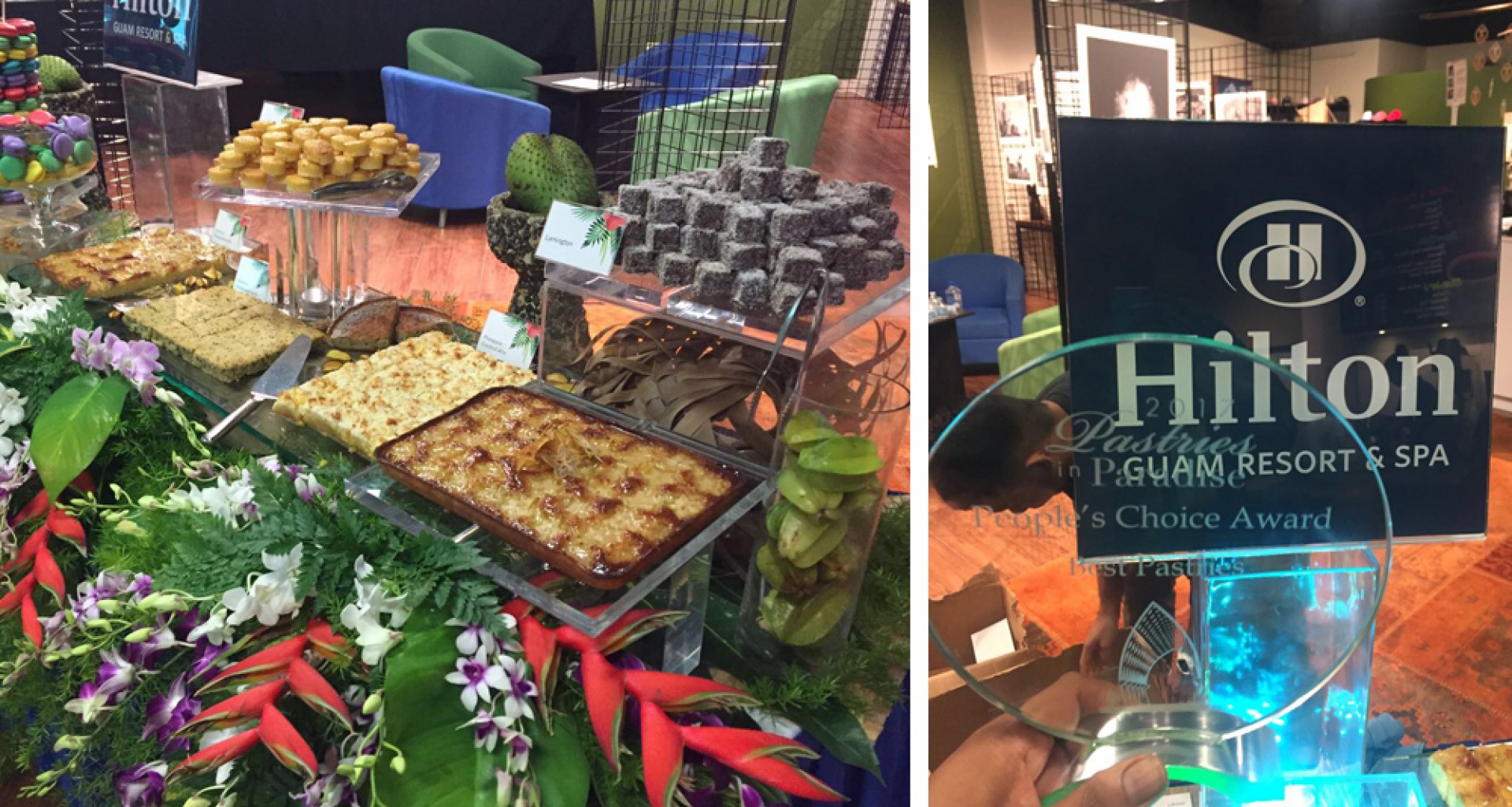 TUMON BAY, Guam – May 11 – Hilton Guam Resort & Spa's pastry team participates in the 2017 Pastries in Paradise competition, held at the Guam Museum. The competition was presented by the Micronesian Chefs Association, the Guam Museum, and the Pacific Daily News. Hilton Guam Resort & Spa won People's Choice for best pastries. The team was awarded a special trophy and recognition.
The Hilton team decorated their table with an island theme using tropical flowers and leaves. The desserts were presented in a very fun and creative way. The macaroons were the highlight and a hit as they were colorful, tasty, and eye catchy.
Media can access additional information about Hilton Guam Resort & Spa at news.hilton.com/guam.