Spirits are high with Chef Roy Yamaguchi
March 8, 2017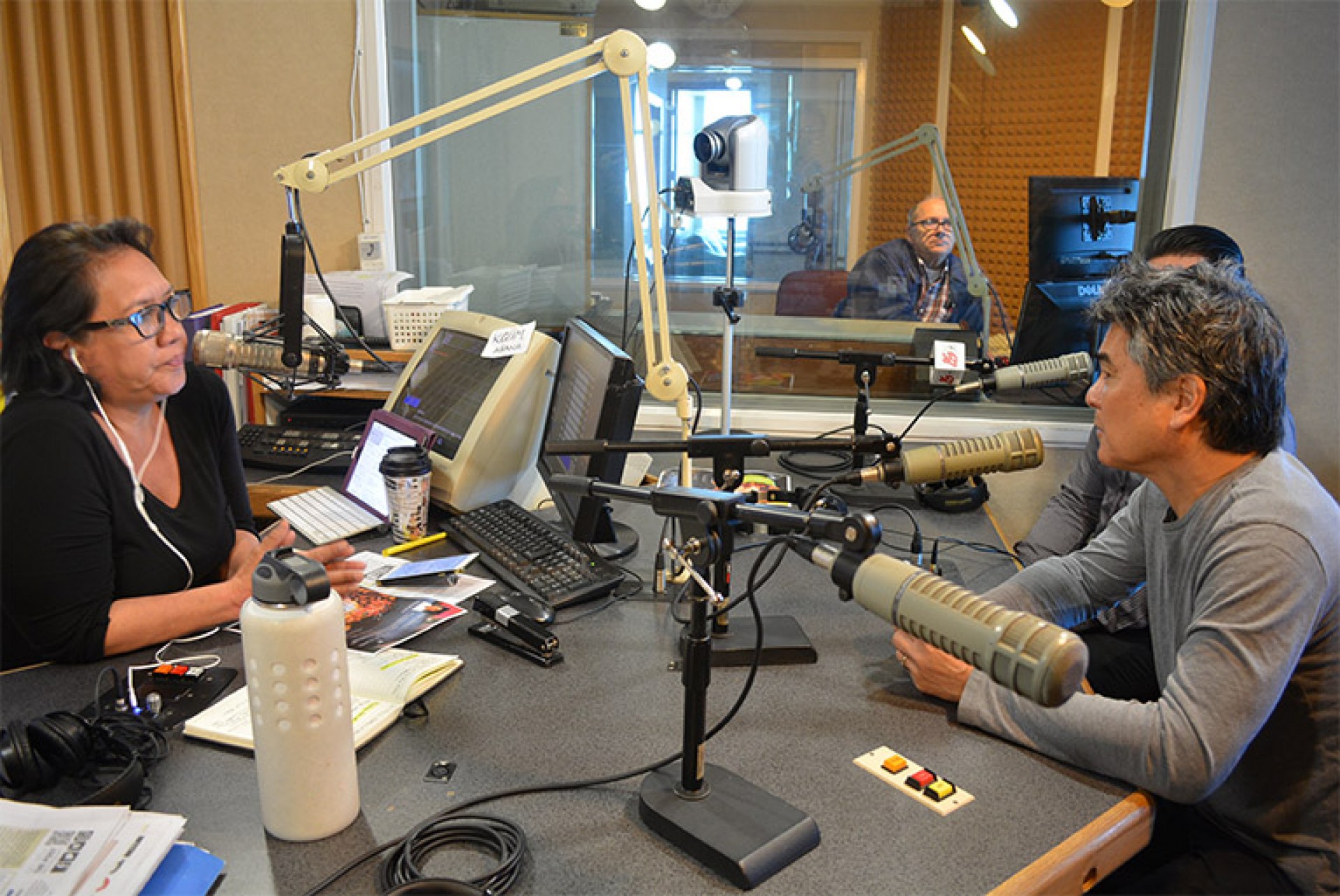 TUMON BAY, Guam – March 8 and 9, 2017 – Chef Roy Yamaguchi is back on Island on March 8 and March 9 at the Hilton Guam Resort & Spa. Chef is bringing flavors from his new restaurant concept, Eating House 1849 to the Roy's Restaurant. Roy's Restaurant will be featuring a six course set menu with simple flavors and dynamic modernity. Enjoy dishes from an 1849 Loco Moco with Wagyu, Portugese Sausage, Fried Egg, and Garlic Rice to an Ora King Salmon Arroz Caldo.
Left Photo: Chef Roy Yamaguchi is in studio with Patti Arroyo discussing Eating Hour 1849 on k57.
Right Photo: Ronnie Perez and Chef Roy Yamaguchi on air for Hit Radio 100.