Chamorro Weaving Demonstration in the Lobby
June 17, 2016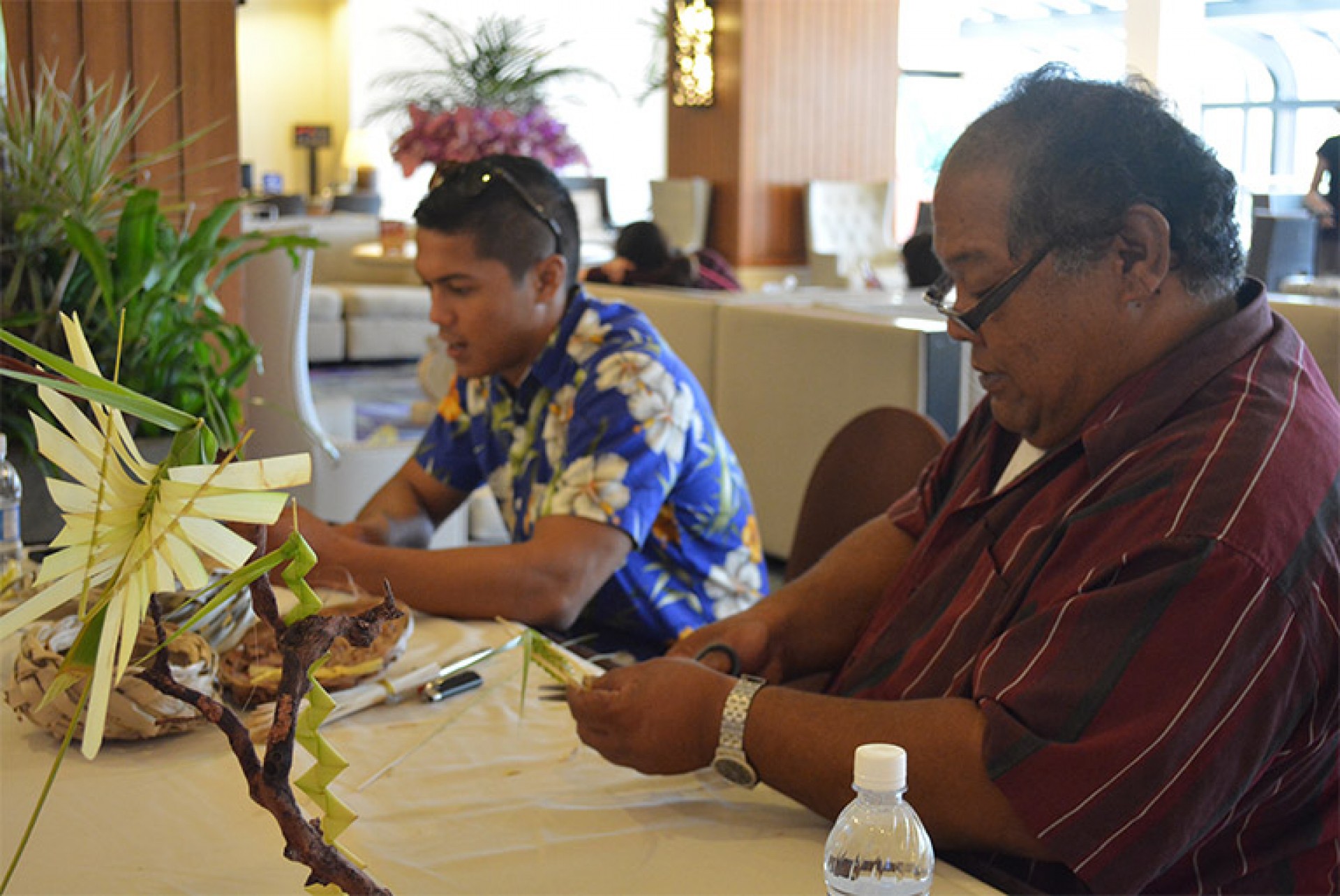 TUMON BAY, Guam – June 17 – October 28, 2016 – For thousands of years, the people of Guam have been using their natural resources to their advantage to produce useful and unique items. Every Friday from June 17 – October 28 from 12:00pm – 2:00pm, Hilton Guam Resort & Spa is proud to have Mr. Anthony Mantanona (on the right side) demonstrate traditional weaving in the lobby. It is part of Guam's rich historic culture to use coconut leaves and transform it into blankets, hats, baskets, animals, and so much more.
In recent years, traditional weaving has been increasing on Guam as a reminder of our history. Although it is not used in everyday life materials like practiced before, it is used for cultural decorative arts. Weaving is still typically used for fiestas, gatherings, and other local events that can be used for decorations such as centerpieces and dividers. Traditional weaving is a great cultural activity that is fun for people of all ages. For more information, call the Hilton Guam Resort & Spa at 646-1835.
Media can access additional information about Hilton Guam Resort & Spa at news.hilton.com/guam.