New Caffe Cino Now Open
January 16, 2016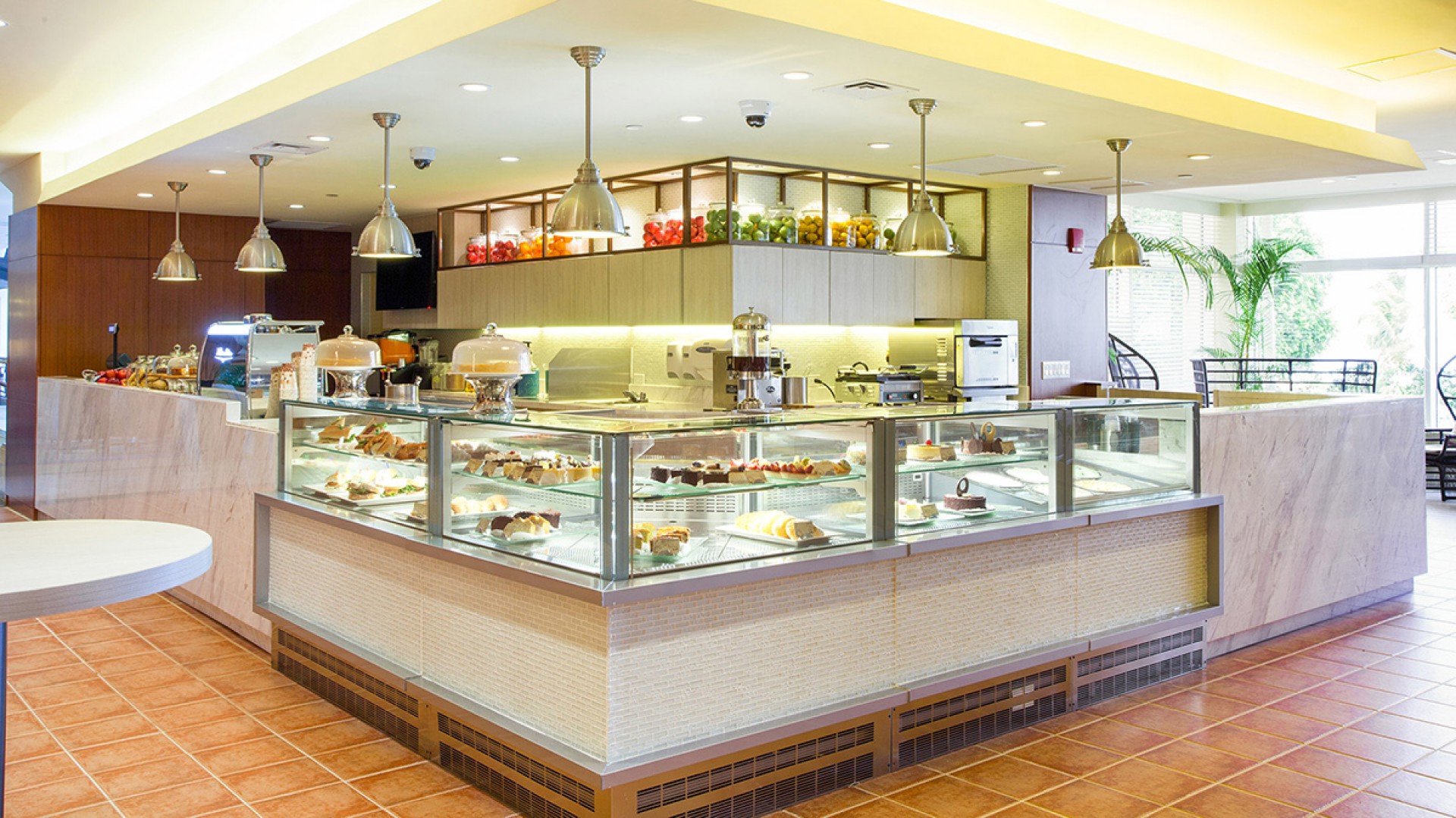 Hilton Guam renovates and opens a brand new Caffe Cino.
Tumon Bay, Guam - January 2016 - After a three-month hiatus, Hilton Guam Resort & Spa's Caffe Cino is back with a brand new look. The modern design and contemporary space offers our valued guests the option to dine in or carry out.
From the Lobby Lounge in the 80's, the Pastry Factory in the 90's, to Caffe Cino now, this was the first major renovation to change its overall look and concept. The renovation project included the installation of new furniture and fixtures and was designed to rebrand Caffe Cino as a modern coffee shop with all your daily conveniences.
The new Caffe Cino is open 24 hours and is designed to serve all guests. Caffe Cino now offers free wifi with portable outlets, freshly brewed coffee, daily baked goods, pastries, desserts, and an assorted selection of beverages and wines. In addition to our extensive menu items, our grab-and-go options and specialty cakes make Caffe Cino suitable for every occasion.
Caffe Cino also features a new function room, Gallery 2, which is designed for private gatherings or meetings. Gallery 2 holds up to a max of 100 to 40 seats with different set ups to cater to every event.