Hilton Guam Resort & Spa Named 2014 Best Hotel by H.I.S Kansai
March 18, 2014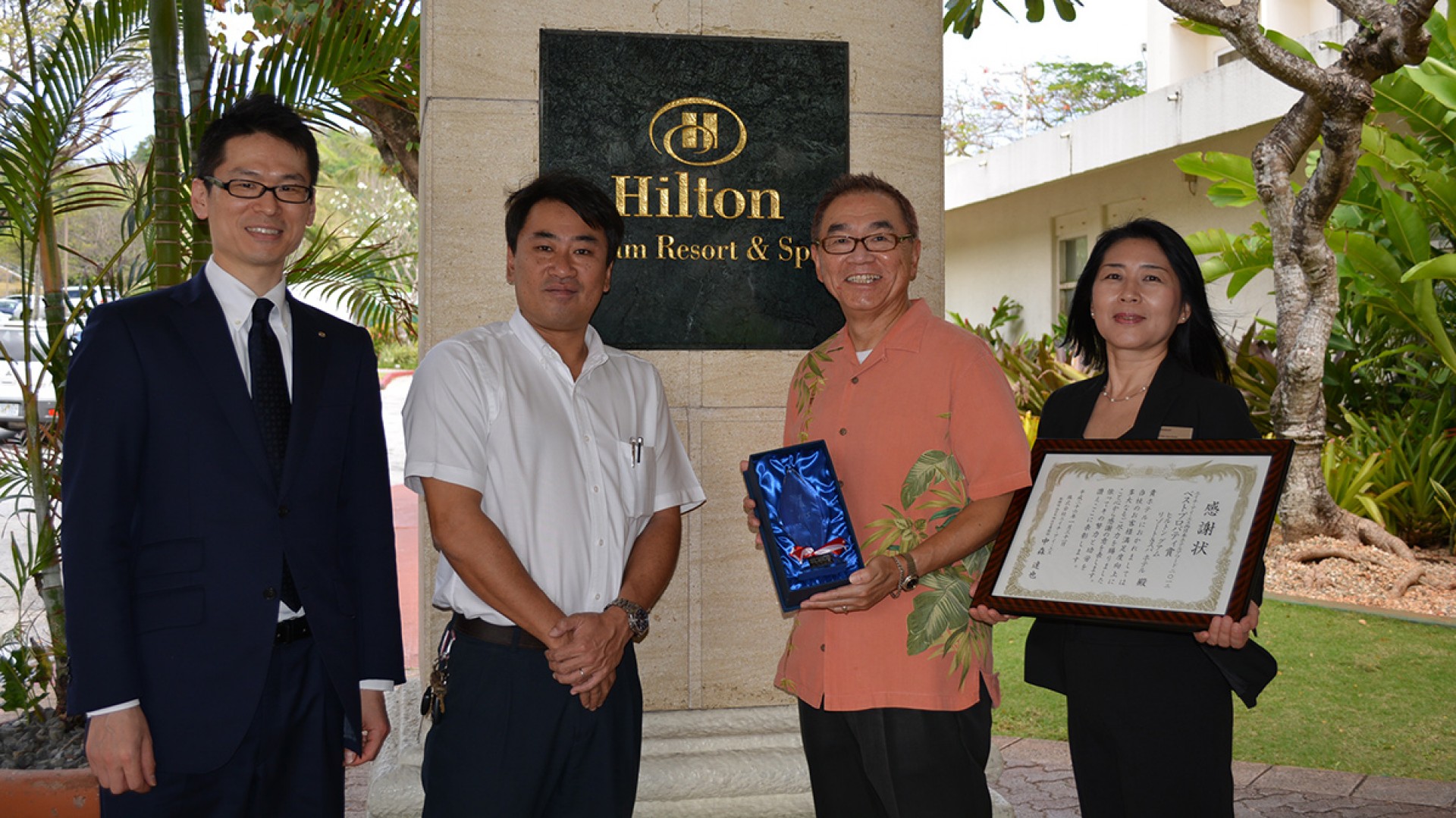 TUMON BAY, Guam - Hilton Guam Resort & Spa is proud to be the recipient of the 2014 H.I.S Kansai Best Hotel Award.
It's an honor to receive an award from one of the top agents in Japan, said Kimi Passauer, director of Japan sales, Hilton Guam Resort & Spa.
H.I.S. is one of the most recognized travel brands in Japan with 387 wholly owned branches around the world in 88 cities with 115 locations outside of Japan and 272 in Japan. Hilton Guam was recognized by H.I.S Kansai management team for its overall property. The award was presented by H.I.S. Managing Director, Mr. Tatsuya Nakamori.
Media can access additional information about Hilton Guam Resort & Spa at news.hilton.com/guam or email Crystal Sablan, Director of Marketing Communications, Hilton Guam Resort & Spa