Hilton Guam to be featured on Philippine Talk Show
March 12, 2010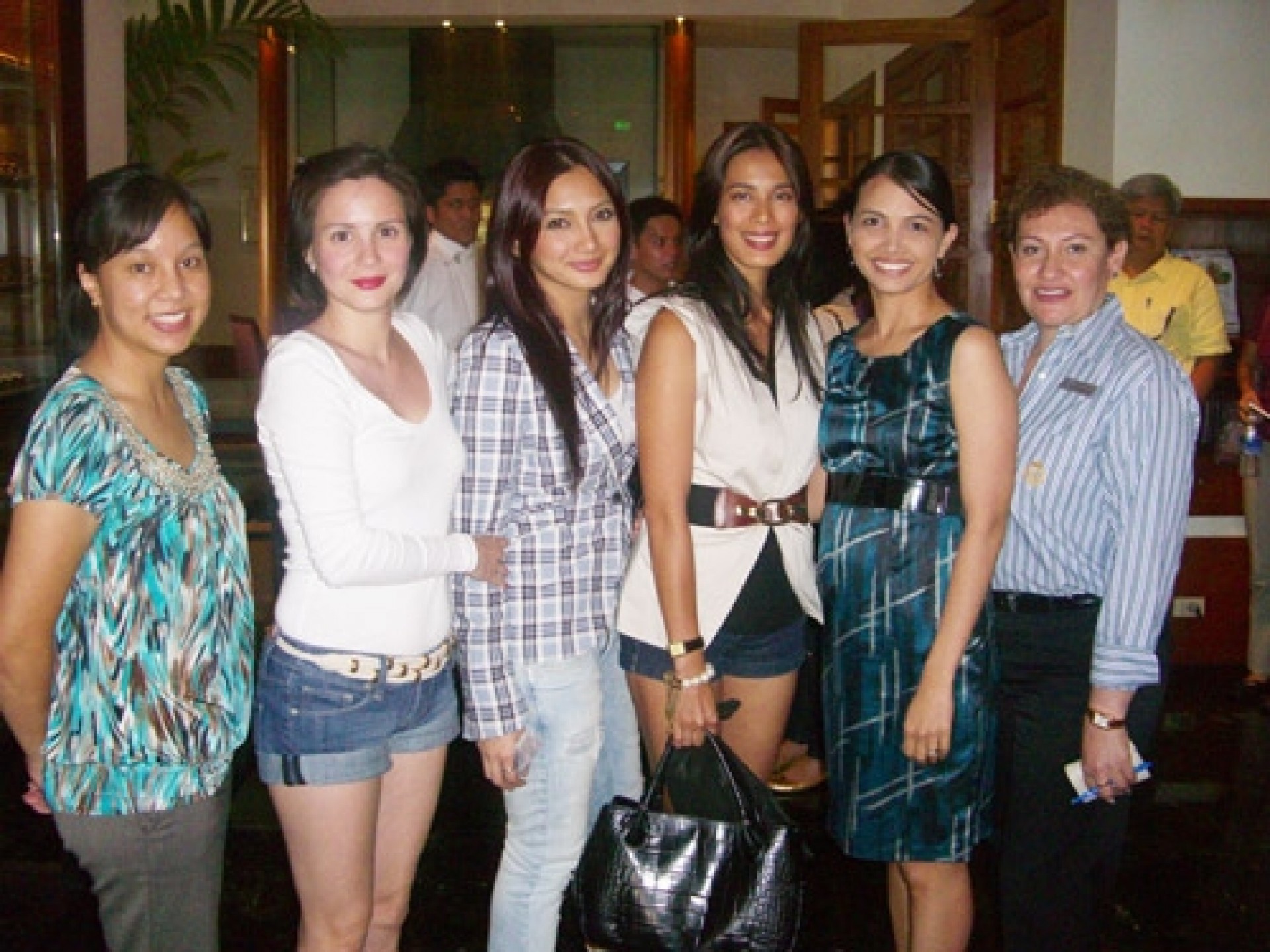 Iya Villania, Cheska Garcia and Angel Aquino caused quite a stir walking around the Hilton Guam Resort & Spa property, particularly by local Filipinos who recognized them from the Philippine talk show Us Girls, a weekly lifestyle magazine-type show broadcast by Studio 23, a division of ABS-CBN.
The Us Girls show hosts, famous among Filipinos worldwide, toured the Hilton property taking footage of the hotel's guest rooms and suites, Wellness Center, restaurants particularly Roy's and Mandara Spa. The special segment, scheduled to air Thursday, March 25, 2010, focuses on Guam as being a prime destination for travelers looking for a short getaway with Hilton Guam Resort and Spa, as the hotel of choice. Hilton Guam offers an array of activities catering to all from breathtaking ocean view rooms to exquisite dining. The show hosts were in Guam as part of a Guam Visitors Bureau-Philippines led familiarization tour, which also brought in other media from the Philippines. This tour is part of a GVB effort in expanding Guam's tourism markets by including the Philippines.
"We were pleased to support GVB," says Robert Philips, Hilton's director of business development, "and provide a great hotel experience for the visiting media." The Us Girls show hosts enjoy fame in the Philippines from several ventures, including modeling, acting and singing. Villania, originally from Australia of Filipino-descent parents, moved to the Philippines initially to begin a singing career, and ended up expanding her resume to including acting in television shows, movies and theater productions. In addition to Us Girls, she is also a host of ASAP Mania and a VJ on MYX, the Philippines' most popular music video channel. Aquino, also has acted in several Filipino television series and co-hosted a slew of television talk shows in addition to Us Girls. Garcia, in addition to hosting Us Girls, is a famous commercial model in the Philippines. She also has acted in television series and movies.