힐튼 괌 리조트 앤 스파는 투몬베이의 최남단이자 가장 조용한 쪽에 위치하고 있습니다. 호텔 건물 3동을 포함한 리조트는 646개의 객실과 스위트를 갖추고 있습니다. 메인타워, 프리미어 타워, 타시 클럽으로 이루어진 힐튼 괌 리조트 앤 스파는 고객님들의 니즈에 맞는 최상의 숙박을 제공합니다.
메인 타워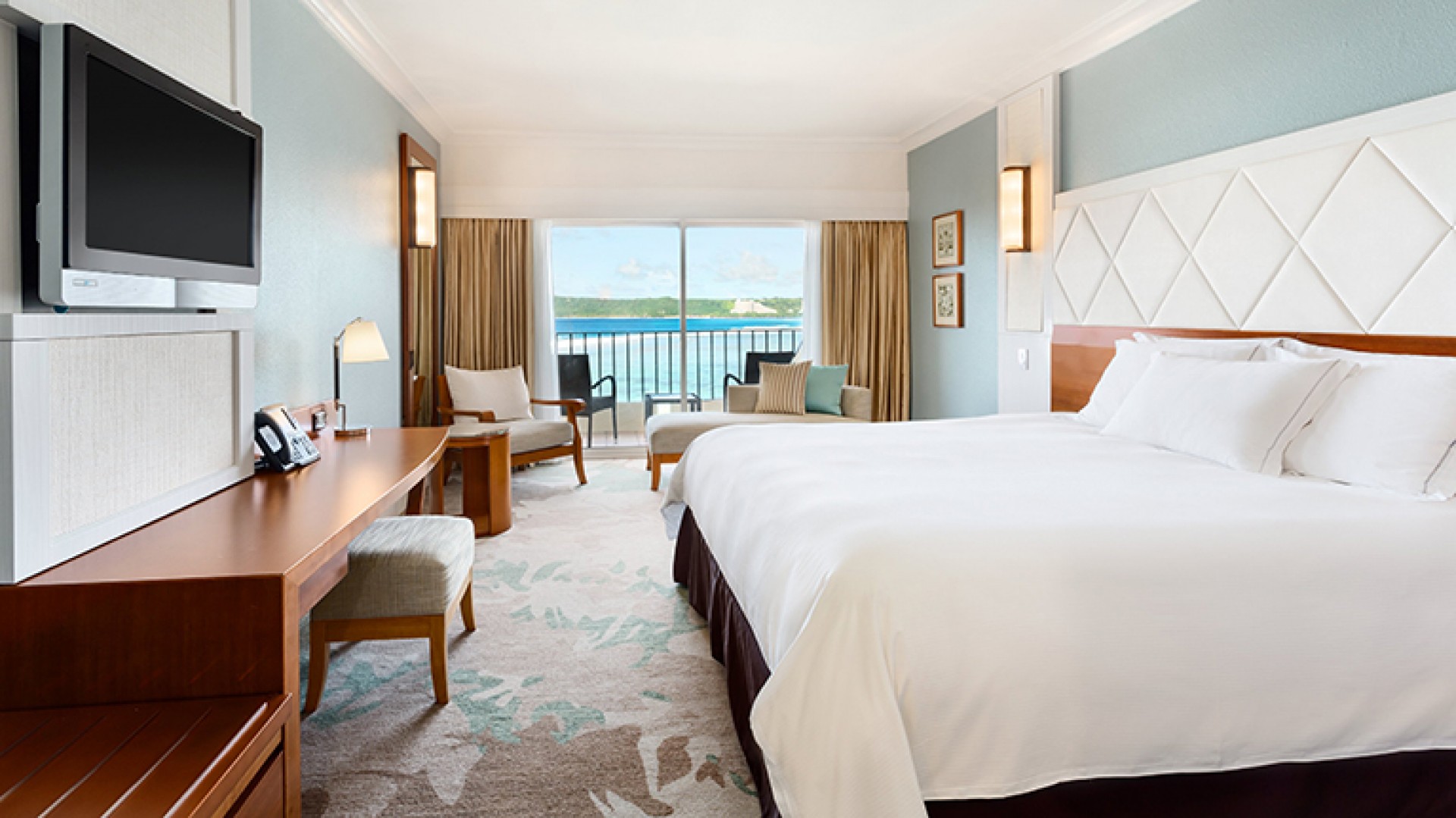 300개가 넘는 객실과 스위트를 갖춘 7층짜리 메인타워의 객실은 전통적인 느낌과 현대적 디자인, 그리고 안정된 느낌을 모두 제공합니다. 메인타워 모든 객실 내의 프라이빗 발코니에서는 놀라울 정도로 아름다운 오션 뷰와 알록달록한 색으로 가득한 가든 뷰를 즐기실 수 있습니다.
The Main Tower also offers Business Suites; these embody the "Work, Enjoy, Relax" balance that business travelers seek by creating the perfect workspace. The workspace includes a mini conference area, ergonomic desk and executive-style chair, high-speed Internet access, and a private phone line. When it's time to relax and refresh for the next day, Business Suite guests will feel at home with a Serenity mattress, flat-screen LCD television and upgraded bathroom amenities.
프리미어 타워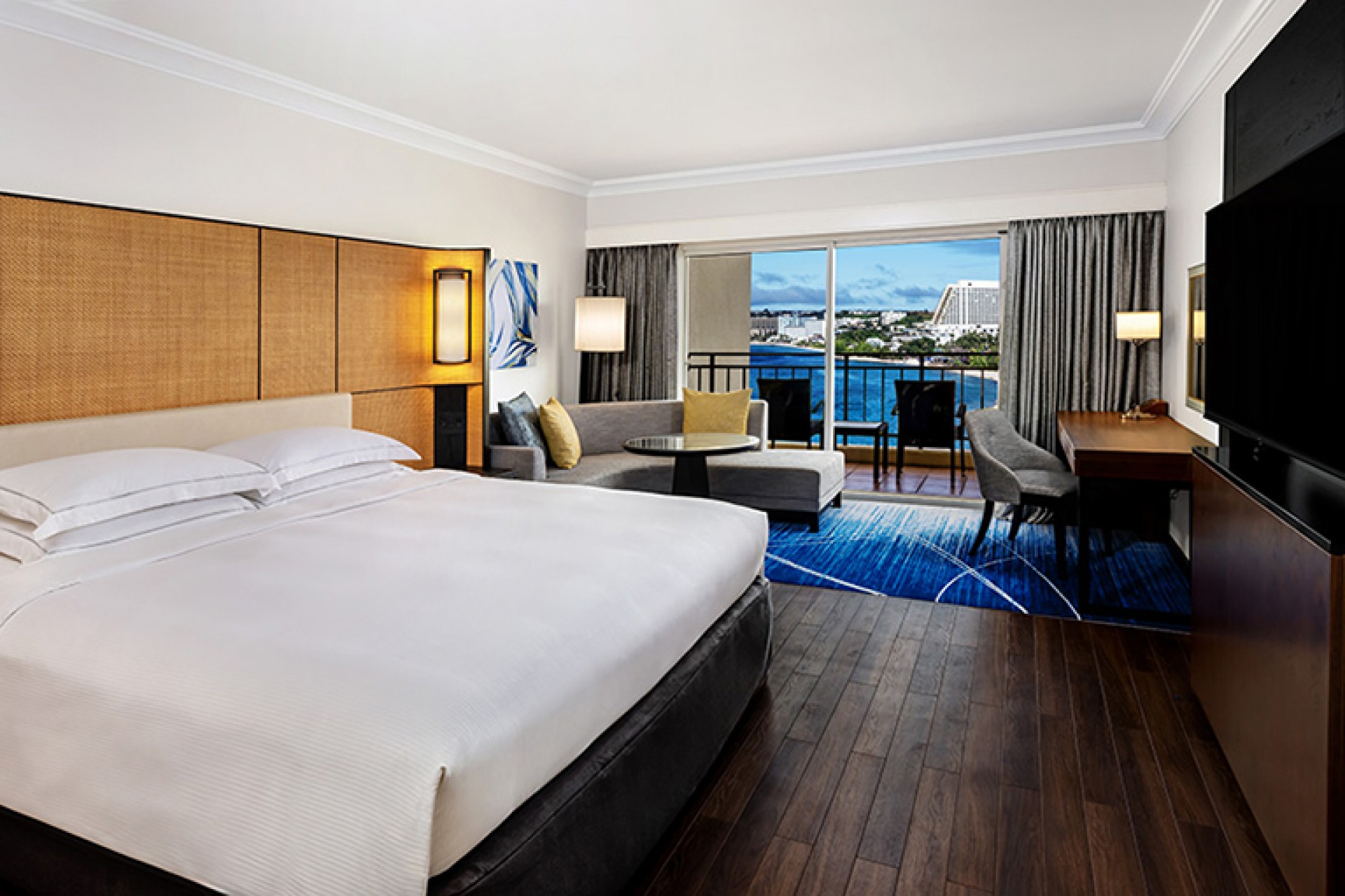 총 13개 층으로 이루어진 프리미어 타워는 힐튼 괌의 가장 높은 빌딩입니다. 프리미어 타워에는 아름다운 오션뷰와 가든뷰를 즐길 수 있는 200개 이상의 객실과 스위트가 있으며, 이그제큐티브 플로어 룸, 라운지, 그리고 회의실도 갖추어져 있습니다.
The Hilton Guam Executive floors offer an atmosphere that's both relaxed and refined for business travelers. Executive floor guests enjoy high-speed Internet access, premium amenities and full use of the Executive Lounge and Boardroom for meetings. Executive Floor guests enjoy 32-inch flat screen LCD televisions, work desk and office chair, ocean view rooms and complimentary daily breakfast and nightly cocktails in the Executive Floor Lounge.
타시 클럽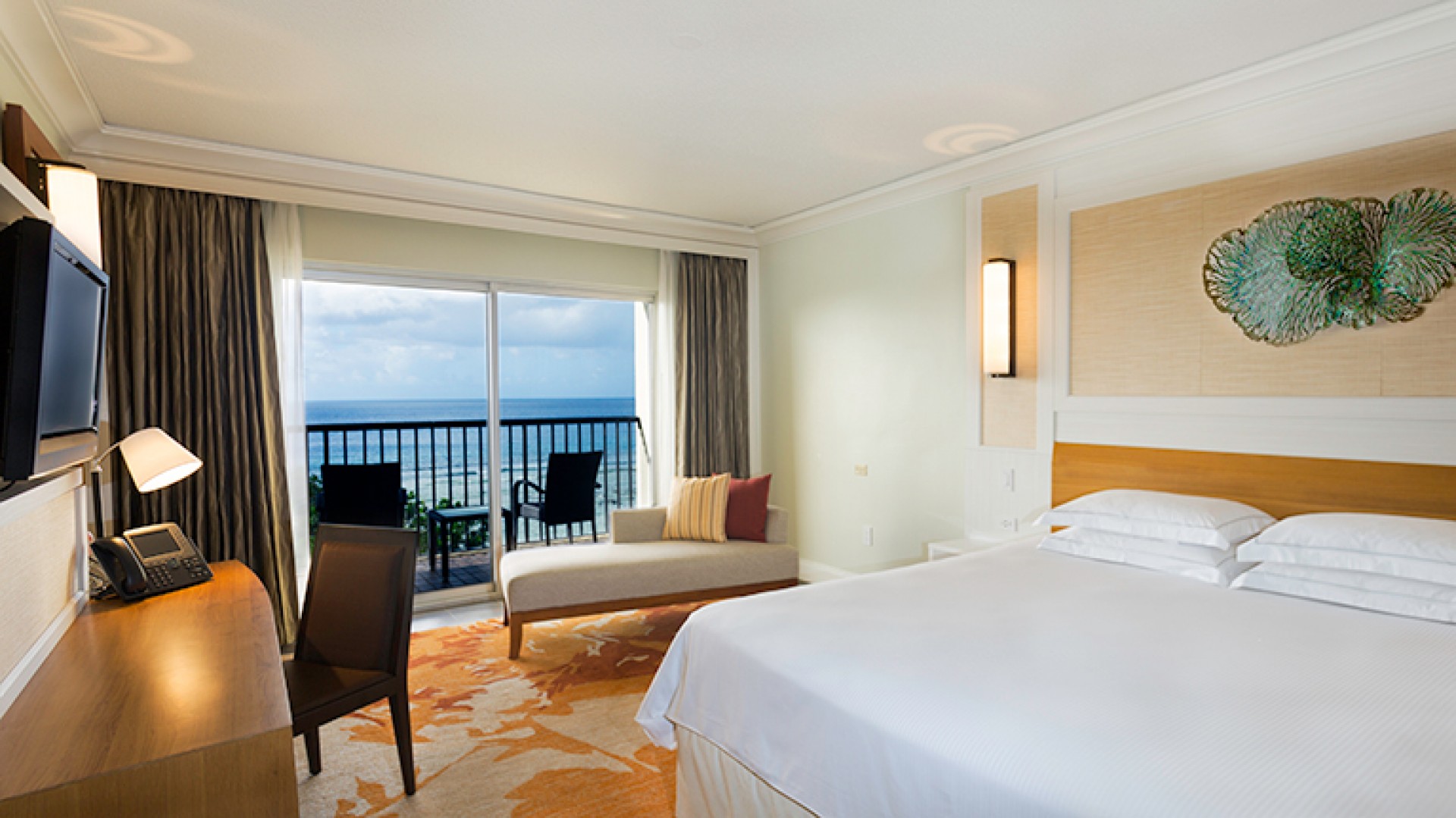 다양한 수상 경력을 보유한 타시 클럽은 해당 클럽 고객님들께 최상급의 서비스와 풍부한 혜택을 제공하여 그 명성을 계속 이어가고 있습니다.
All 95 guest rooms and suites include beautiful ocean views and come equipped with flat screen televisions and VIP amenities.
Click for more Information