Hilton Guam Celebrates Annual Hilton Worldwide Global Month of Service
October 26, 2015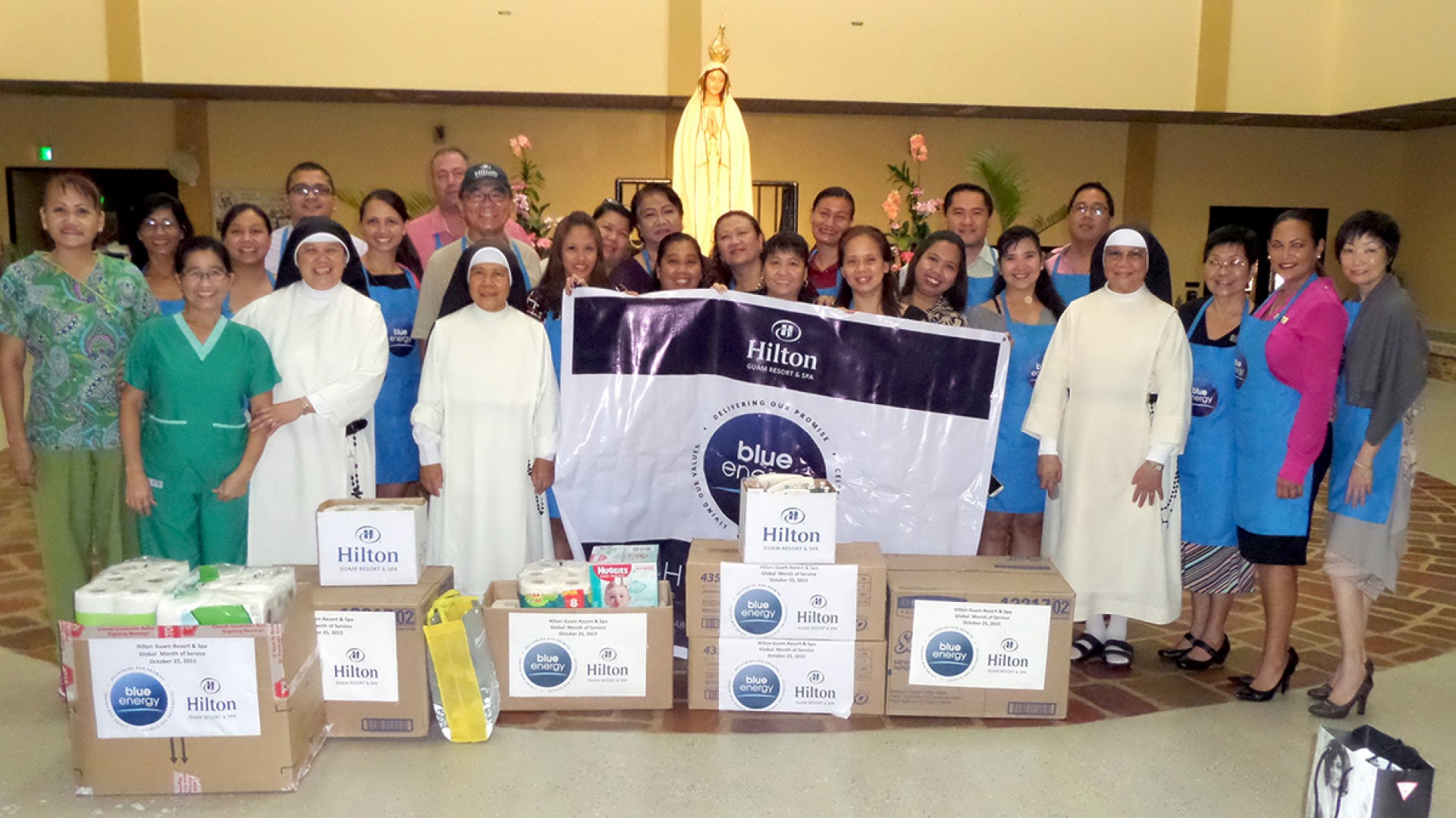 Local Hotel Team Members Help to Strengthen the Community by Serving St. Dominic's Senior Care Home
TUMON BAY, Guam – October 26, 2015 - In celebration of Hilton Worldwide's annual Global Month of Service, throughout October, more than 20 volunteers from Hilton Guam Resort and Spa have prepared supplies and care packages to our senior citizens at St. Dominic's Senior Care Home. Community service is a tradition embedded in the company for nearly 100 years, and throughout the year Team Members dedicate their time, passion and unique brand of hospitality to create positive change in their local communities. Hilton Guam's efforts are a part of Hilton's month-long celebration of the company's year-round commitment to serving and enriching the communities where we live, work and travel.
"It is heartwarming to see our fellow Team Members take part in helping our community. Everyone was excited to participate, and they gave so willingly," said Makoto "Earnie" Yasuhara, general manager, Hilton Guam Resort & Spa. The Hilton Team Members donated necessities such as lotion, paper towels, and also provided the center with a brand new stereo system for their personal use. In addition to donating supplies and time, they entertained the residents by dancing and singing for them. They, then, assisted the caregivers with providing lunch to the residents.
Global Month of Service is Hilton Worldwide's largest annual community service initiative and mobilizes hundreds of thousands of Team Members from every region to engage in numerous volunteer events and activities happening around the world. Volunteers offer their time to support a wide range of projects including conserving natural resources, mentoring and training young people, creating amenity care packages for communities in need, collecting surplus food and distributing to underserved communities and aiding local communities devastated by disaster.
Since its inaugural service celebration in 2012, Hilton volunteers have provided support to more than 6,700 projects worldwide contributing more than 300,000 hours of community service. Last year in just one week, Hilton hosted more than 3,500 projects in 86 countries, volunteering more than 150,000 hours. The company aims to complete 3,750 projects across its global footprint. Team Members are encouraged to share their personal stories of hospitality and community service. Throughout the month, photos, videos and stories will be posted at www.hiltonworldwide.com/serve, on the Hilton Worldwide Facebook page and on the @HiltonWorldwide Twitter account.