Hilton Guam Participates in Disaster Preparedness Training
May 28, 2013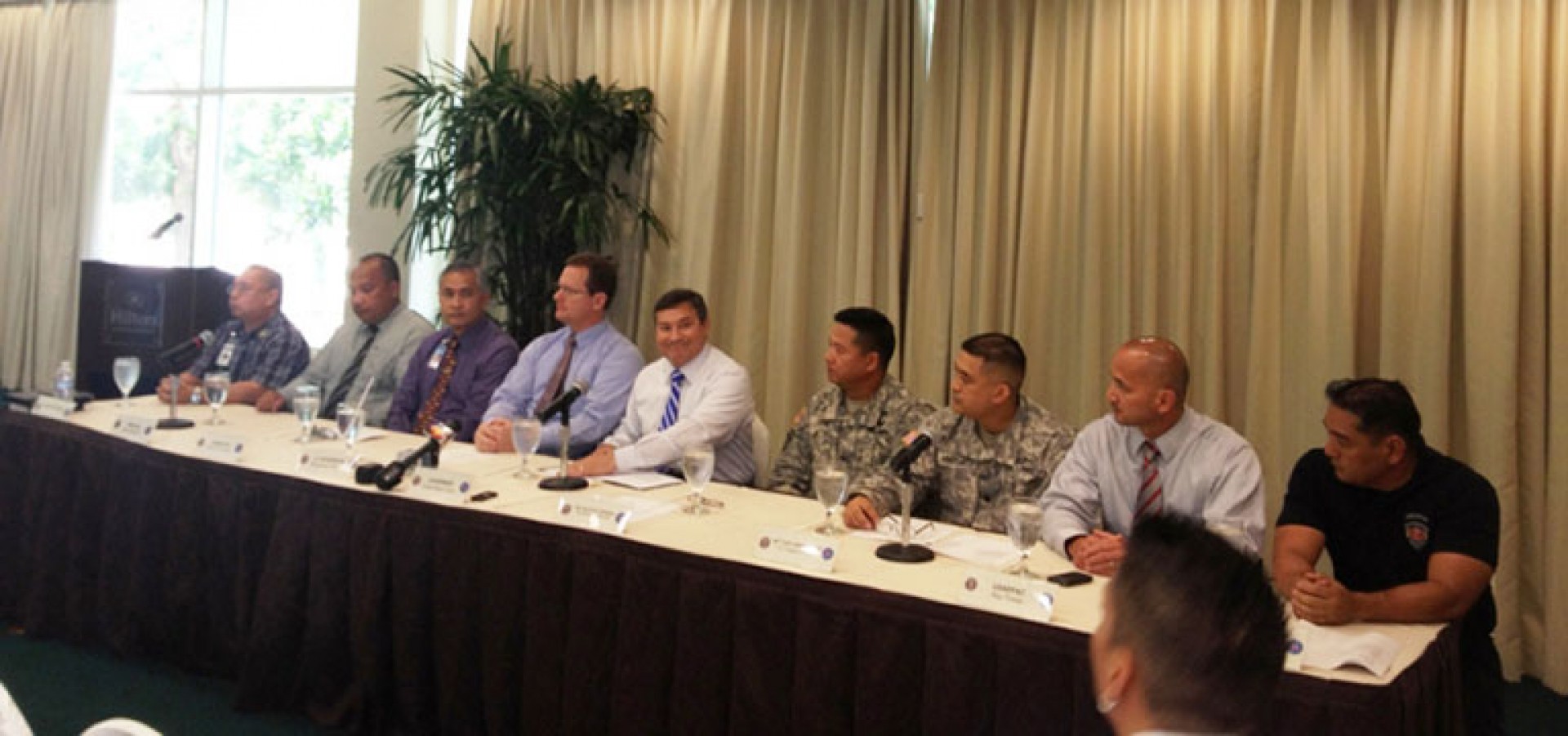 Hotel Team Members participate in the Relay for Life campaign to help support cancer survivors
Tumon Bay, Guam – December 2015 – Hilton Guam Resort & Spa team members showed their support in the fight against cancer by joining the American Cancer Society's 2016 Relay for Life's "Paint the Town Purple" campaign.
To celebrate the campaign and raise awareness for the American Cancer Society and Relay for Life, the island community has dedicated the week of November 8-13 as Paint Guam Purple Week. During this week, the community was encouraged to come together, get involved and show support by creatively painting Guam purple.
"It is important to stay focused on supporting the local community and portraying hope through our team and our hotel. It is nice to see everyone be involved and engage in community events," said Makoto "Earnie" Yasuhara, General Manager, Hilton Guam Resort & Spa.
During the week of November 8-13, the Hilton Team Members wore purple ribbons, purple attire and the management team served purple punch and purple desserts in the Team Member Restaurant. To raise awareness amongst our guests, the Team Members blew purple balloons that were displayed around the lobby and distributed to the children around the lobby and the restaurants. As Hilton Guam had the Celebrity Chef Sean Brasel Dinners from November 12-14, the Lanai was illuminated with purple lighting. The other restaurants created special purple drinks and cocktails.