Hilton Plays Host To Guam Beer Launch Event
March 9, 2010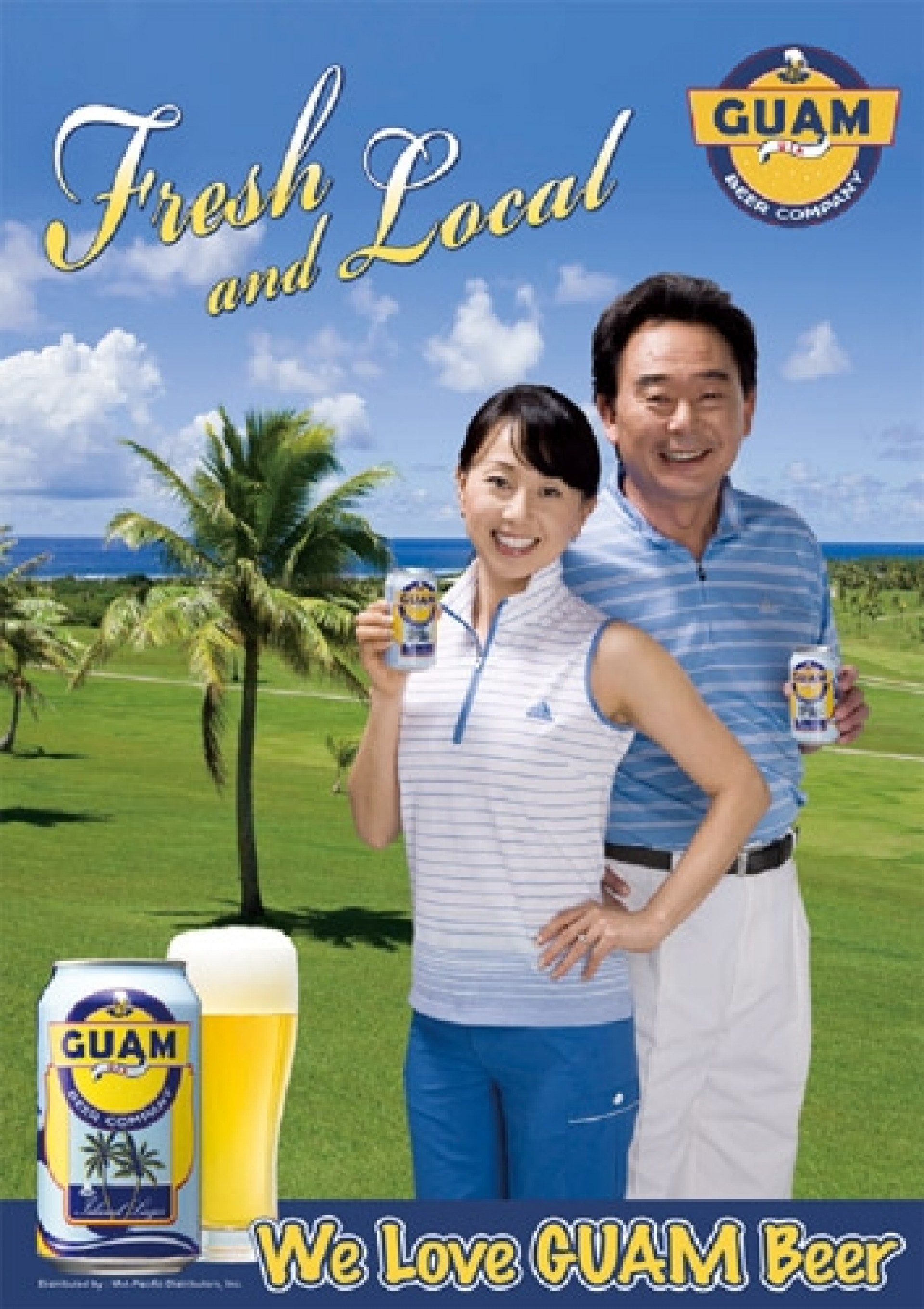 With cool ocean breezes and a clear, starry sky, the Hilton Guam Resort & Spa cliffside location was the perfect venue for Ken Corp, along with Japanese sports celebrities, Osamu Higashio and Riko Higashio, to officially launch Guam Beer Tuesday evening.
Hilton's Cliffside is one of many venues at the Tumon hotel for large events. The outdoor location with a grand view of Tumon Bay and Two Lovers Point makes the venue ideal for such events as weddings, corporate parties and launch parties. Hilton is proud to of hosted the launch of Ken Corporation's Guam Beer. The event was attended by various media, top agents, corporate clients and executives of Ken Corporation.
Guam Beer is one of many of PHR Ken Corp.'s marketing tools to increase the volume of visitors from abroad, particularly Japan. On hand for the launch were famous Japanese sports figures, Osamu Higashio and Riko Higashio, father and daughter respectively.
Osamu Higashio is best known for his baseball career in Japan's professional league from 1969 to 1988. After retiring, he managed the Seibu Lions from 1995 to 2001. His daughter, Riko, is a professional golfer having competed in past LPGA events. Prior to her professional career, she was a two-time All-American and three-time All Southeastern Conference award recipient as part of University of Florida's golf program. Both were in Guam to assist in promoting Guam Beer.
The beer is distributed by Mid Pac and can be purchased in various locations including Payless Supermarkets, ABC stores, and Kmart. Additionally, the beer will be made available at various hotels including Hilton Guam Resort & Spa and Hyatt Regency Guam. Guam Beer is available for consumption at Hiltons Tree Bar, Caffe Cino and Islander Terrace.